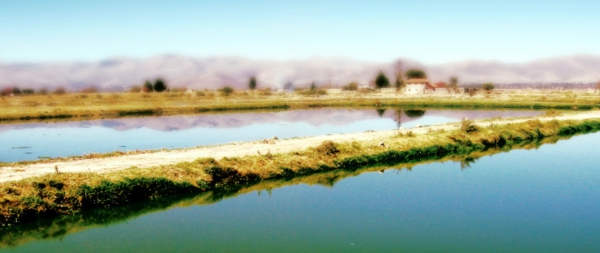 SAVE THE DATE: Innovations in Pond Technology for Achieving Sustainable Wastewater Treatment
The 11th IWA Specialist Group Conference in Wastewater Pond Technologies will be held on 21-23 March, 2016 in Leeds University Business School, UK. This conference is one of the most important events gathering researchers and practitioners around the world, who are working on the integration of pond technology with other wastewater treatment process options.
Key topics:
Pathogen control and wastewater reuse in agriculture
Land intensive, low-energy treatment options for small and rural communities
Anaerobic wastewater treatment: where is it practical?
Enhancing solids recovery from wastewater
Alternatives to methane for recovering the value of carbon in wastewaters
Innovative products from screenings and grit
The applications of algae for nutrient recovery and biofuel production
Energy and economic balances, what are the practical limits in resource recovery?
Case studies for innovative pond technology developments
Post treatment of effluent from anaerobic membranes and UASB
The Organisers: University of Leeds in partnership with Aqua Enviro and with the support of water@leeds and the Institute for Public Health and Environment Engineering.
Programme can be found by clicking here.
Register online: www.aquaenviro.co.uk
---