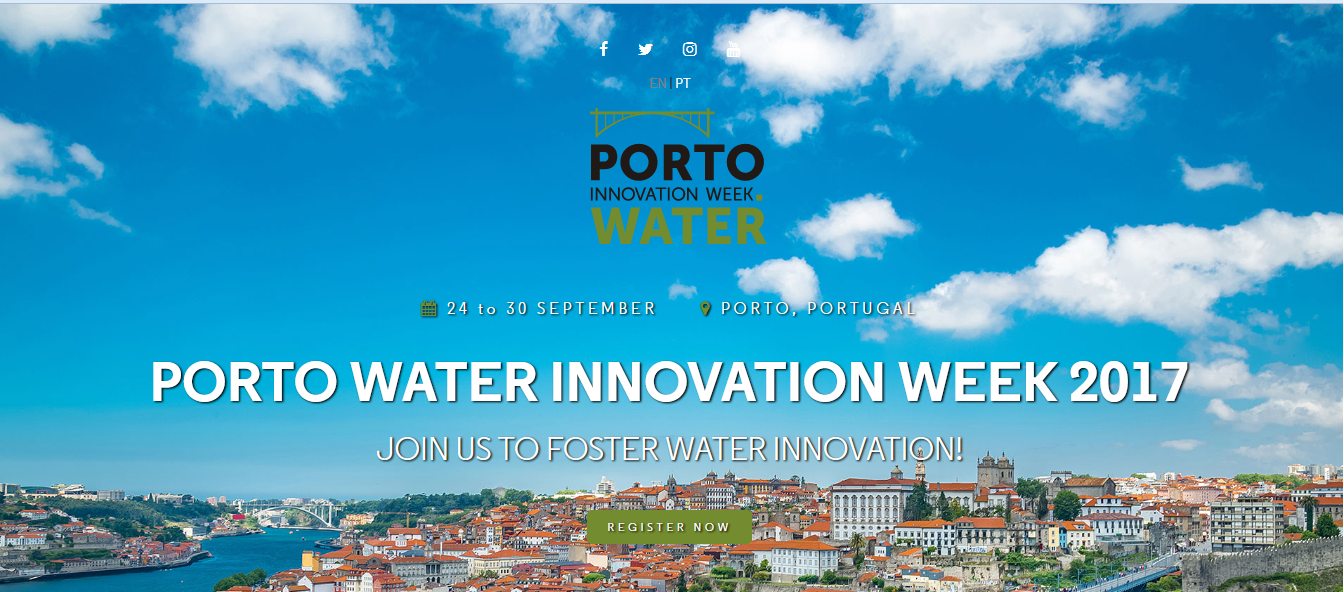 4TH EIP WATER CONFERENCE: SPLASH INNOVATION STAGE – OVER €20,000 IN AWARDS FOR STARTUPS
The city of Porto, Portugal, will host the 4th EIP Water Conference, which will include the exciting startup pitch competition SPLASH Innovation Stage, where startups can present their innovative solutions to issues faced by water utilities and industrial and agriculture end-user companies for a chance to win up to €12,000!
The SPLASH Innovation Stage competition will take place on the afternoon of 27 September 2017, where selected startups will pitch their projects on the stage, after having a chance of attending a 2-day Communication Workshop powered by UPTEC, the University of Porto startup incubator. A jury and the audience will vote and select the top 3 startups, which will be awarded €12,000, €6,000, and €3,000 (1st, 2nd, and 3rd prizes). The winners will also be invited to repeat their pitches during one of the main conference sessions and will PWIW guests at the Innovation Dinner.
As part of Porto Water Innovation Week (PWIW), the EIP Water Conference will gather over 600 experts from the water sector, on 27 and 28 September 2017 in Porto, which recently won Best European Destination award for the third-time. This year's conference theme is "Water Innovation: Bridging Gaps, Creating Opportunities". The six key water innovation themes that will be discussed have been announced: https://www.eip-water.eu/2017-eip-water-conference-themes-announced
Porto Water Innovation Week will also include an extensive exhibition area, available not only for established companies but also for startups, universities, R&D centres, and innovation hubs: http://portowaterinnovationweek.eu/eip/exhibition
The event is free to attend, but space is limited. More info about hotel at http://portowaterinnovationweek.eu/eip/.
---