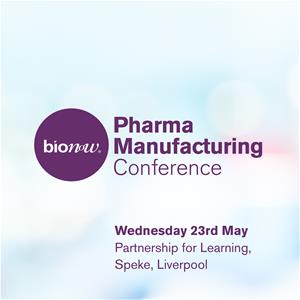 Bionow Pharma Manufacturing Conference
The next May 23rd 2018, it will take place the Bionow Pharma Manufacturing Conference in Liverpool, UK.
The Bionow Pharma Manufacturing Conference is a one-day conference addressing the needs and requirements of pharma manufacturers who compete on the global stage.
The programme is being developed in conjunction with large pharma Members of Bionow to explore and address routes to efficiency, improved cost of goods, process development and the capabilities needed to exploit next generation technologies.
The conference will explore the challenges and enablers for bio pharma manufacturing in the North and start a conversation through which the Northern manufacturing sites begin to collaborate on areas of common interest and to better influence academia and Government industrial strategy to support manufacturing in this sector.
The conference will cover the following topics
• Skills & mindset – a road map for change
• Next generation technologies – gene therapies & viral vaccines
• Steriles manufacture – new routes to aseptic validation and control
• Innovation in Analytics – meeting the need to fully characterise biopharmaceuticals
• Can a novel UK regulatory approach give the UK a manufacturing advantage?
• The innovation supply chain – driving world class capability for tomorrow's medicines
For more details and to register click here.
---