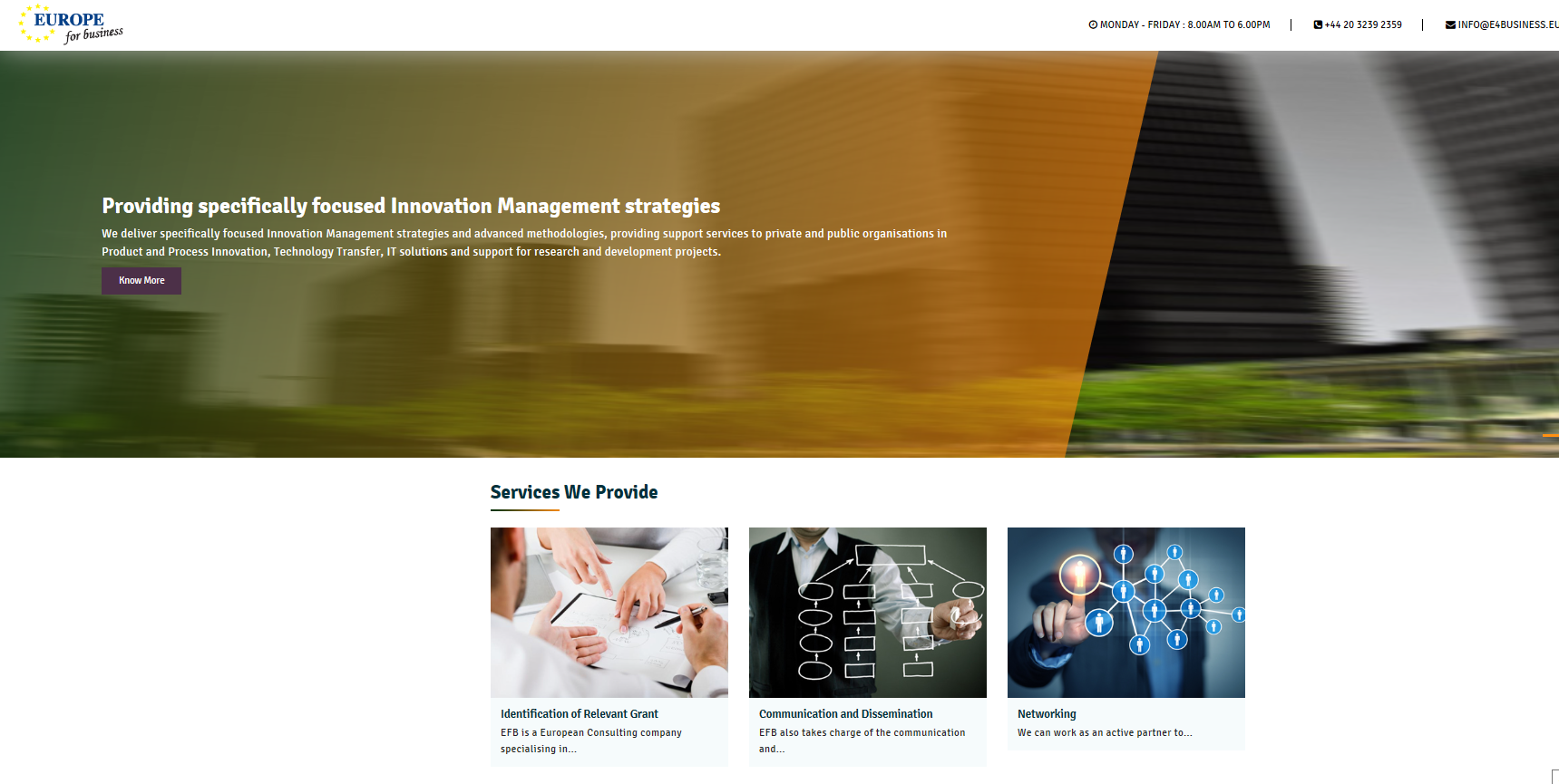 EFB announces the launch of its new website
The Team of Europe for Business Ltd. (EFB) are very proud to announce the launch of the fully redesigned EFB website.
The updated site includes changes to navigation, with drop down menus for both mobile and desktop versions along with a host of animation and interaction changes. The new design is focused on making the site easier to use, sleeker and faster to navigate.
We hope you find the new website fresh and modern; we worked hard to make sure it contains valuable information. The new version has the front page more informative. On our website you can find the European projects in which we are involved, the partners with which we work as well as the latest events and news relevant to project management, due to EFB will be constantly updating the content with news articles.
In order to clarify your doubts or your inquiries, please fill out the contact form.
If you want to know more about us and our services visit our website.
---