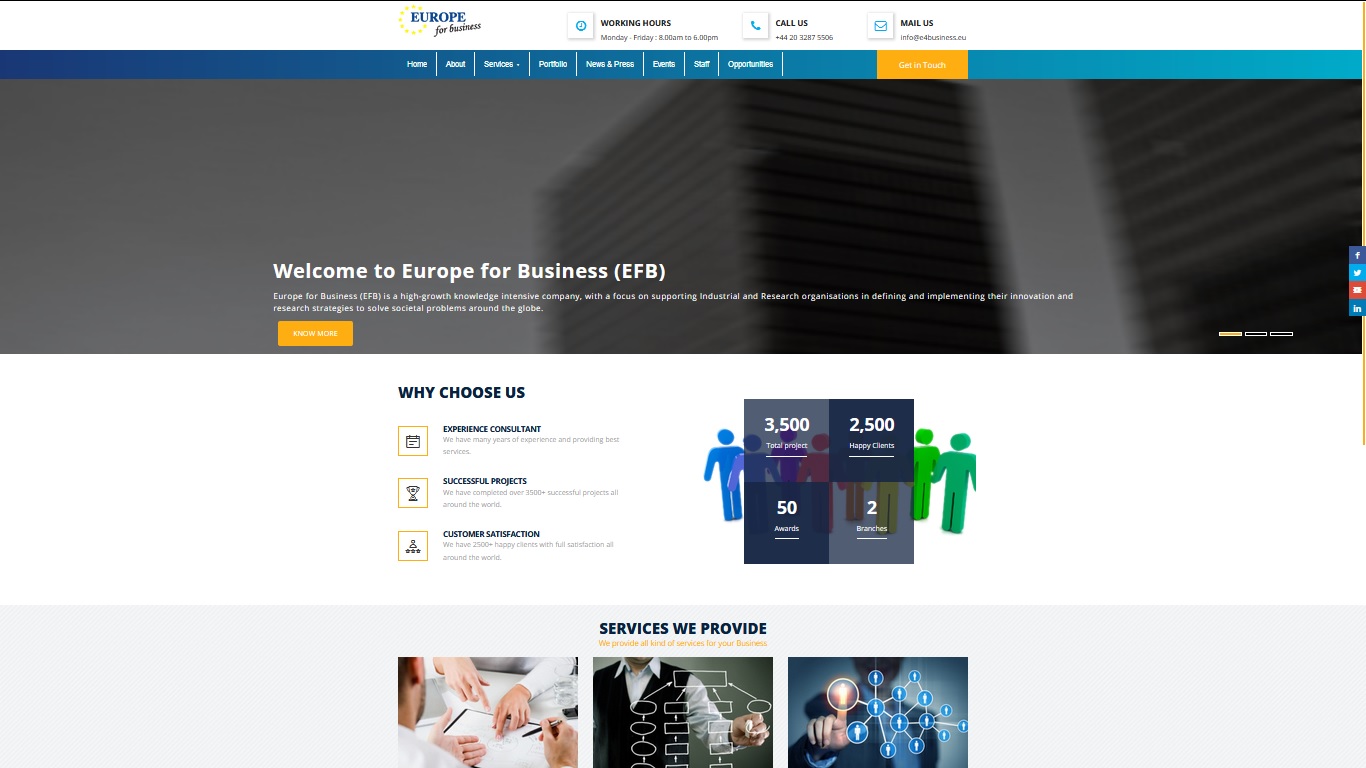 EFB LAUNCHES NEW WEBSITE
Europe for Business Ltd. (EFB) is pleased to announce the launch of our newly revamped website that aims to create a user-friendly browsing experience for our visitants.
EFB is a high-growth knowledge intensive company, with a focus on supporting Industrial and Research organisations in defining and implementing their innovation and research strategies to solve societal problems around the globe. With the new website we are committed to innovation and quality, since they are our corporate identity signs.

The updated site includes changes to navigation, making it easier and more intuitive, with dropdown menus for both mobile and desktop versions; so that visitors can find the information they need anywhere and at anytime.

In addition to aesthetically redesigning our website, we have also changed menu structure for an enhanced user experience in accessing information relating to our products. It should be noted the news sections, where you will always find the latest news related to the company, and services, in which, in a simple way.
There is a whole host of smaller but impactful changes, all to make your experience of the EFB site perfectly fit your desires.

Without forgetting that the visitors of the page will be able to easily contact through the web with EFB Team.
Amongst the new features the site contains integrated social media buttons for Facebook, Twitter and LinkedIn to foster improved communication with you. We will be constantly updating our content with helpful information.

The contents are fully operational and are now available in English.
We hope you like the changes, and if you have any feedback, please let us know on Facebook, Twitter or LinkedIn.

Discover the new EFB Site!!
---