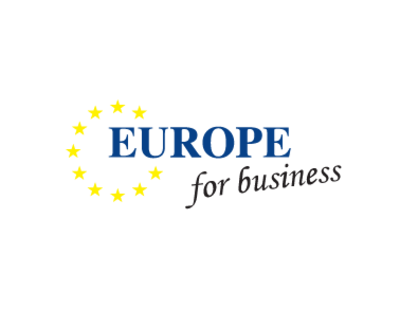 Europe for Business Ltd 10th Anniversary
Europe for Business Ltd, the international consulting company focusing on innovation management strategies, this year celebrates its 10th anniversary.
In 2007 co-founders Ms. Donatella Santoro and Mr. Leonardo Piccinetti set out with a vision to support industrial and research organisations in implementing their innovation and research strategies. Over the course of the 10 years, Europe for Business Ltd made that vision a reality and implemented many the 7th Framework and Horizon 2020 projects: 11 funded projects in FP7 (water, energy, ICT topics), 1 project under CIPS programme, 1proejct under EcoInnovation programme, 1 project under EuropeAid programme. Moreover, the company has submitted 75 proposals under Horizon 2020 programme, and has signed in total 7 Grant Agreements, of which 3 were signed as Europe for Business Ltd, and 4 for clients.
Since the beginning, Europe for Business Ltd has conducted over 50 training sessions on practical approaches to innovation management, Intellectual Property Rights (IPR) and the EU programmes (FP7 and H2020). The major objective of the training sessions was and still is to bridge the gap between research and innovation and put the knowledge into practice taking into account the specific needs of the societal challenges that clients are facing.
Additionally, company believes that it is important to invest in the future and especially youngsters being students. That is why the company offered internships for 10 students from over the world. Besides that, both co-founders were a host entrepreneurs for 6 young entrepreneurs participating in the programme called "Erasmus for Young Entrepreneurs".
Europe for Business Ltd continues to innovate and develop cooperation with technology centres, universities, research institutes and small and medium-sized enterprises (SMEs). In total, Europe for Business Ltd has more than 20 collaborators in different countries starting from Latin America, Middle East, Eastern Balkans and Asia.
In its 10 years, Europe for Business Ltd has raised €14.194.426,00 from the EU projects. Find out more about the activities of Europe for Business Ltd here.
---