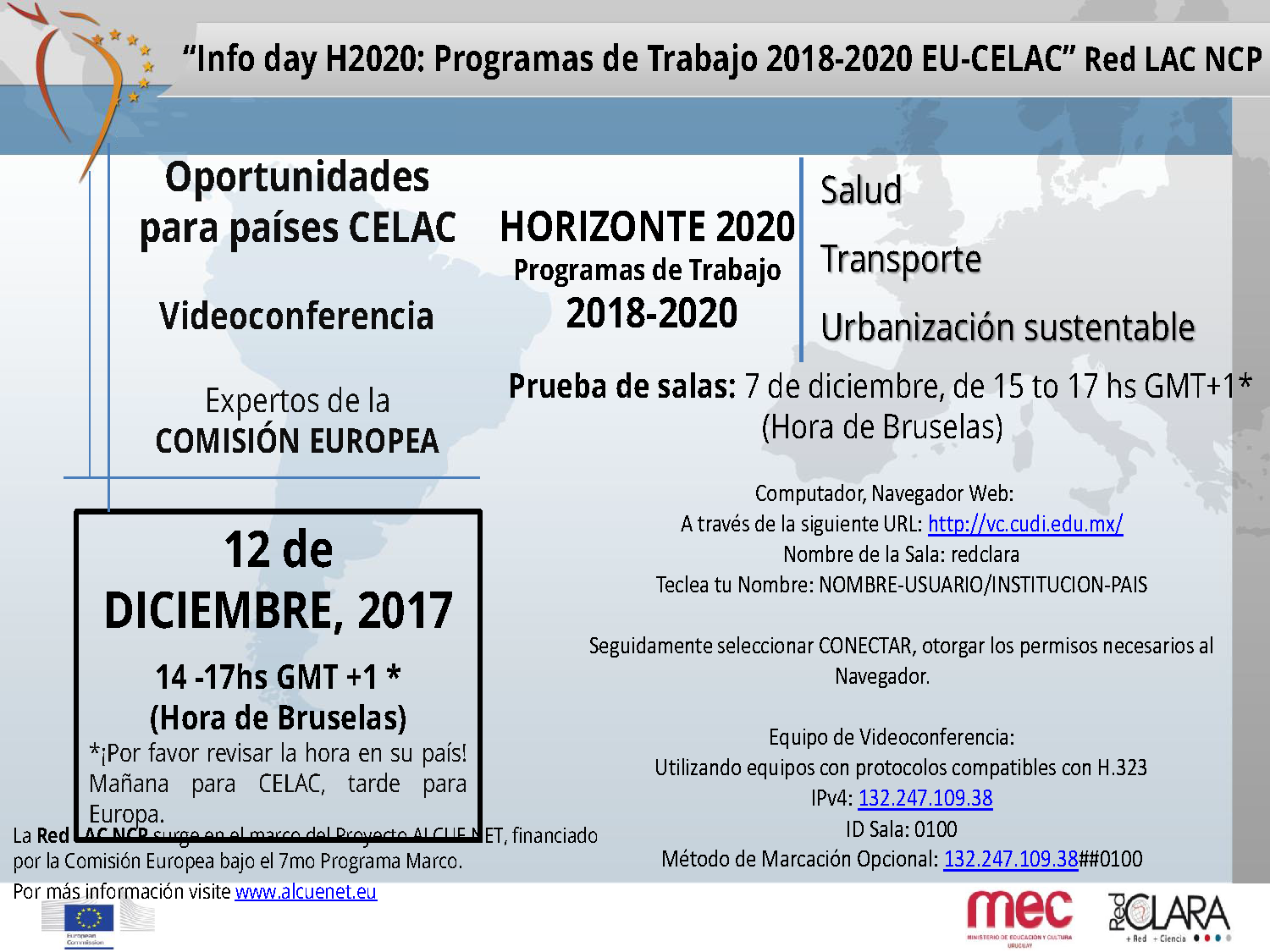 "INFO DAY H2020: Work Programs 2018-2020 EU-CELAC. LAC NCP Network"
We are pleased to inform you that a video conference entitled "INFO DAY H2020: Work Programs 2018-2020 EU-CELAC. LAC NCP Network" within the framework of the HORIZON 2020 Program for Research and Innovation of the European Commission, with the support of the Latin American and Caribbean Network of National Contact Points for the H2020 Program (Red LAC NCP).
It will be held on 12th December 2017 from 2:00 pm to 5:00 pm. UTC / GMT (Brussels time); It is important that you check the time of your country.
The main objective will be the launching of the H2020 2018-2020 calls and to publicize the financing opportunities of the Program for Latin America and the Caribbean. Bearing in mind that the participation of CELAC countries in these issues for bi-regional cooperation has already been agreed, the focus will be on:
– Health, demographic change and well-being (cancer);
– Intelligent, ecological and integrated transport (clean urban transport);
– Action for the climate (sustainable urbanization, smart cities).
Experts from the European Commission will participate for each of the topic indicated, referenced in H2020, they will lecture and be available to provide information and solve doubts.
In the following link you can download the planned agenda.
Please, to get more information, go to the following website.
---