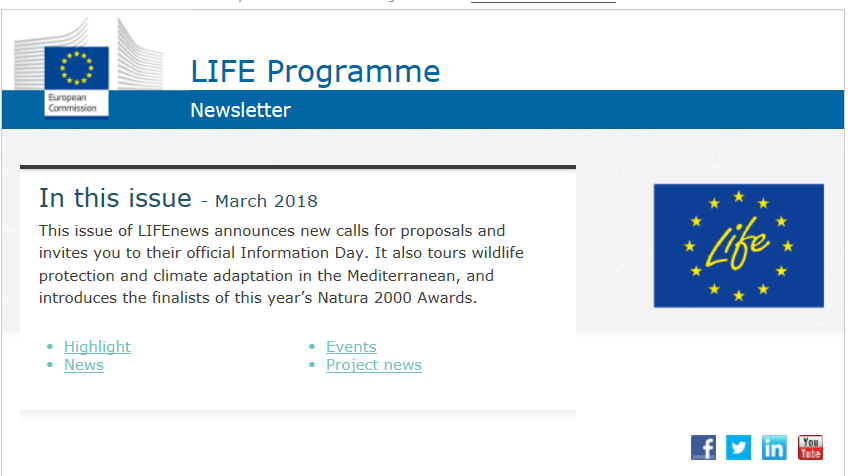 Newsletter of LIFE Programme
This issue of LIFEnews announces new calls for proposals. It also tours wildlife protection and climate adaptation in the Mediterranean, and introduces the finalists of this year's Natura 2000 Awards.
You can be informed of upcoming Events.
If your are interested in reading the newsletter, please click here.
---