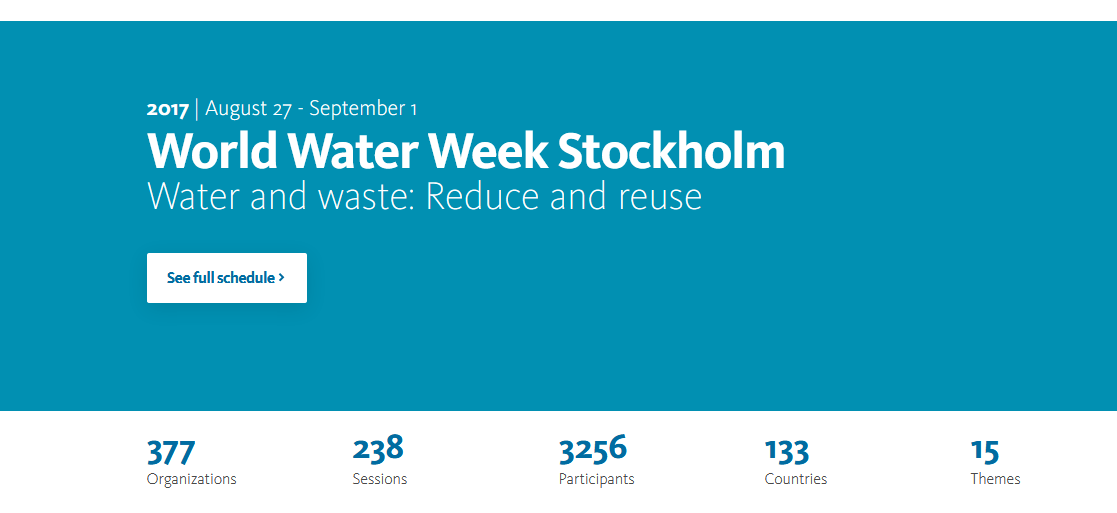 Stockholm World Water Week
The 22nd World Water Week will be held from 27 August to 1 September 2017 in Stockholm, Sweden, organized by the Stockholm International Water Institute (SIWI). This year's World Water Week will address Water and water: Reduce and reuse.
The Water Convention and Protocol on Water and Health will organize and contribute to several sessions at the 2017 World Water Week as Monitoring transboundary water cooperation: how the dedicated SDG indicator helps; From Global Policy to Local Project: Managing Water through NDCs; UN-Water stakeholder dialogue; Lessons from the 2017 Integrated Baseline Process for SDG6 Monitoring; International Water Law assists transboundary water cooperation: years of patience "paying-off" ; and Sanitation in Europe: from access to pollution reduction and reuse.
For more information regarding the full programme of the World Water Week, please access the following link.
---