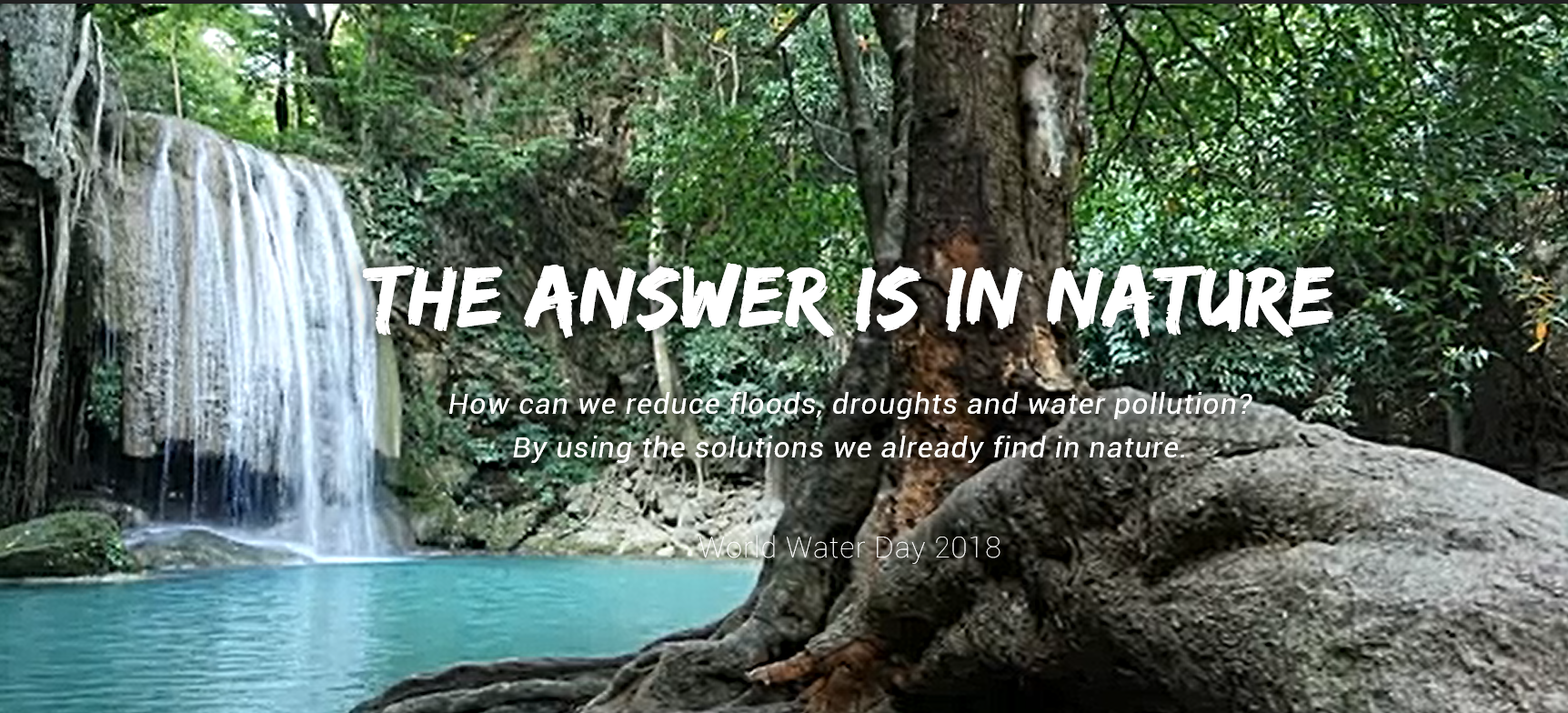 World Water Day 2018
On 22nd March 2018, the World Water Day will be celebrated, whose main objective is to draw attention to the importance of fresh water for human beings and the proper management of this vital resource.
World Water Day, as International Day, is the product of a recommendation made during the 1992 United Nations Conference on Environment and Development (UNCED) in Rio de Janeiro, where the General Assembly of the United Nations responded positively, designating the 22nd March, 1993 as the first World Water Day, since then held annually with the realization of various activities worldwide, aimed at raising awareness about the importance, care and proper use of water.
Every year the World Water Day, presents a different theme. This year it has been titled "Nature for Water", focusing on examining how nature can help us overcome the challenges posed by water in the 21st century.
World Water Day is coordinated by UN-Water, a UN collaboration mechanism for issues related to drinking water in which governments and other entities participate.
---