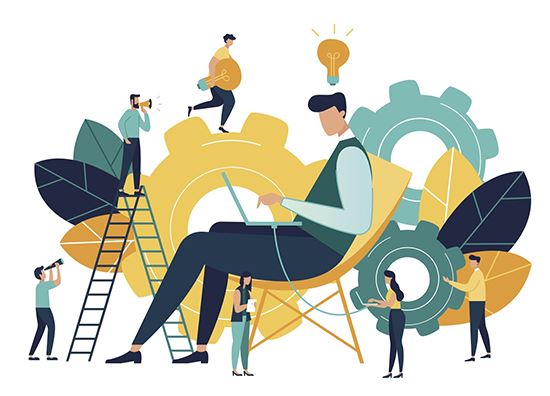 Research and Innovation
Research & innovation activities and services focus on the development of innovative methods, scenarios and models that anticipate and shape the future evolution of knowledge in society. Focus is also placed on the evaluation and validation of advanced technological solutions in real business/organisational settings; development of market studies and business plans for the future exploitation and deployment of R&I results; support to EU R&I international cooperation policy development; provision of training and support to users of R&I results and newcomers in the R&I programmes.
In addition, Europe for Business combines the above service offerings with its reputed experience in technical and administrative project management of large-scale R&I projects, thus differentiating itself as a leading actor in the area.
Europe for Business 's Research and Innovation activities target a wide spectrum of sectors. Initially placing emphasis on Information & Communication Technologies (e-Government services & systems, knowledge management, collaborative work and eLearning, methods and systems for e-commerce), the company has gradually expanded its activities into the areas of Energy, Environment, Food and Socioeconomic Sciences, supporting the entire range of industries, serving and covering the new aspects of Horizon 2020. Towards this direction, a dedicated team is responsible for the coordination and monitoring of research and innovation activities.
A key element in the successful implementation of Europe for Business's R&I activities is collaboration with a diverse network of leading industry innovators, pioneering academic research institutes and other innovation actors across Europe
---